DEPC Annual Meeting (Members Only): John Ekeberg, Denver Center for the Performing Arts
Date:
Tuesday, June 13, 2023
Location:
Denver Country Club
Speaker:
John Ekeberg, Denver Center for the Performing Arts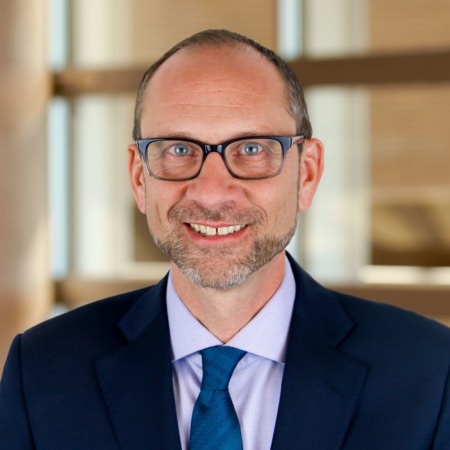 Denver Country Club, North Terrace and Denver Ballroom
1700 E 1st Avenue
Denver, CO 80218
Presentation:
John Ekeberg, Executive Director for the Broadway and Cabaret divisions of the Denver Center for the Performing Arts, will share what's happening at DCPA, where they are headed, and how you can participate.
Presenter:
John's passion for theatre, music, and fine art sparked shortly after graduating from Luther College when he began his career at the DCPA box office in 1992. Four years later, he joined the Broadway division where he first served as Business Manager, then General Manager, and most recently Director of Programming.
Since joining the Broadway team, John has played a major role in securing national blockbusters including the tour launches of 13 shows such as Dear Evan Hansen, If/Then starring Idina Menzel, and The Book of Mormon, along with the pre-Broadway engagements of Disney's Frozen and The Little Mermaid. John also has managed such long-running Cabaret hits as An Act of God, I Love You, You're Perfect, Now Change, Girls Only: The Secret Comedy of Women, and Forbidden Broadway.
John's love for executing the business aspects of artistic storytelling has led to a deeper involvement in the theatre industry. He serves on the Board of Governors for The Broadway League, which presented him with the 2018 Outstanding Achievement in Presenter Management Award. He also is an active Tony Award voter and is the President of the Independent Presenters Network, a consortium of 40 of the leading touring Broadway presenters who collectively produce shows on Broadway including Kinky Boots, Waitress, and On Your Feet!
Locally he also serves on the board of the Denver School of the Arts' Friends Foundation and is past Board Chair for Paragon Theatre Company.
---
This is our Annual Meeting pursuant to our Bylaws and is for DEPC members only (no guests).
Drinks and appetizers will be served outside on the patio and we will move inside for annoucements and the presentation.
Parking is available anywhere in the Denver Country Club parking lot. The main entrance is on the northeast side. Business attire is required. The Denver Country Club does not permit cell phone usage on the property.
Related Document(s):