DEPC Meeting: Building a Culture of Transparency and Trust in Estate Planning with Multi-Generational Families
Date:
Thursday, September 22, 2022
Location:
Denver Athletic Club, Centennial Room, 1325 Glenarm Place, Denver, CO 80204
Speaker:
Luke Jernagan, Matter Family Office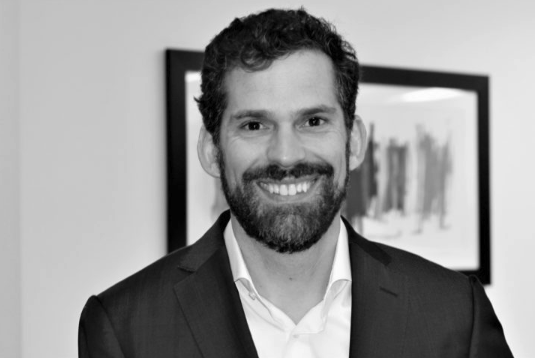 The Program:
"Building a Culture of Transparency and Trust in Estate Planning with Multi-Generational Families"
Estate planning is more than the process of creating wills, trusts, powers of attorney, etc. An important component of having an effective estate plan is family preparedness. Luke will discuss best practices to adequately prepare a family for wealth transitions by creating transparency and alignment within the family unit. The family should not only understand what the estate planning documents for the family generally say, but to understand the objectives and mission statement of the family in carrying out their legacy. They should understand the family balance sheet and how each of the estate planning entities fits into the larger picture. Luke will discuss the best timing for having these discussions, provide some practical advice on how to best facilitate these discussions (or who to bring in to facilitate these discussions) and will share some family stories to illustrate how this process best works.
Presented By:
Luke Jernagan
Luke joined Matter in 2022 after 15 years as a parish priest in the Episcopal Church. He was drawn to the firm for many of the same reasons he is drawn to ministry – his love of helping people celebrate the joys of life – and has deep experience guiding families as they navigate complexities, transitions and opportunities.
As Director of Family Learning, Luke works with Matter families to strengthen their relationships, communicate effectively, and identify what matters most to them, so they can thrive as individuals and together. He also leads Philanthropic Strategic Planning and Next-Gen Education at Matter and enjoys supporting family members of all ages and financial acumens on their wealth journeys.
A graduate of the University of Alabama with master's degrees in divinity and sacred theology from the General Theological Seminary, Luke is also a trustee of American Friends of the Anglican Centre, a Rome-based organization working to promote reconciliation across denominations. He serves on the board of the Episcopal Parish Network, which encourages innovation and collaboration across the church, and he is a board member of the Cricket Island Foundation, which funds organizations that support youth-led social change.
Luke is a lifelong learner and is drawn to hobbies and activities that lend themselves to continuous improvement. Nothing makes him happier than skiing with his kids and pushing himself to tackle harder runs and techniques each trip down the hill. Golf is another passion (he picked it up during the pandemic, and now he's hooked), though Luke notes that woodworking with his children is more satisfying and produces better results: Time together and a hand-made item that will last forever.
---
The meeting begins with breakfast at 7:30 a.m. Free parking is available in the Denver Athletic Club parking garage. Please notify the parking attendant that you are there for the meeting.
Members are invited to bring guests. We do not charge for guests at this time. Printed copies of the presentation will not be available at the meeting. A copy of the presentation will be available on the website prior to the meeting.
You are invited to email our office manager, Stephanie Hill, at denverepc@gmail.com with any questions.
---
This presentation qualifies for CPE credit in Colorado.
Learning objectives: This program is intended to inform participants on Estate Planning Issues.
​Instructional delivery method: Live instructor
CPE credits: 1 (one) hour
Field of study: Estate Planning
Prerequisites: None
Program Level: Basic
Advance Preparation: None
Program Description:
Course Registration Requirements: Click Register Now on this page or email Stephanie Hill at steph.hill@yahoo.com
Refund Policy: N/A, cost included in annual membership dues
Complaint Resolution Policy: Complaints regarding CPE programming can be submitted to DEPC, P.O. Box 370596, Denver, CO 80237 or to denverepc@gmail.com.