DEPC Annual Meeting (Members Only): "What is Happening at DMNS: Pandemic, DEAI Efforts, Current Exhibits, and Upcoming Exhibits"
Date:
Wednesday, June 1, 2022
Location:
Denver Country Club
Speaker:
George Sparks, Denver Museum of Nature and Science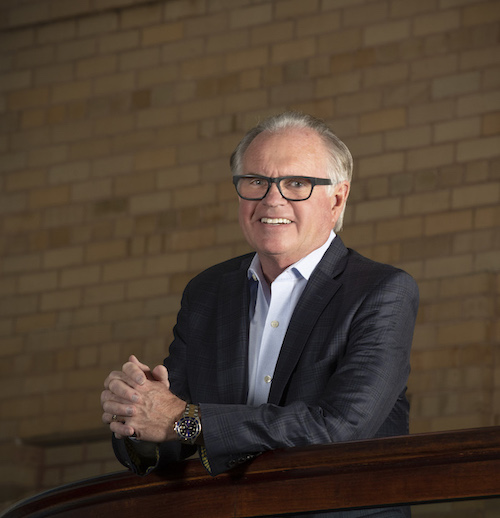 Denver Country Club, North Terrace and Denver Ballroom
1700 E 1st Avenue
Denver, CO 80218
Presentation:
"What is Happening at DMNS: Pandemic, DEAI Efforts, Current Exhibits, and Upcoming Exhibits"
Presenter:
George Sparks has been the President/CEO of the Denver Museum of Nature and Science since November 2004. He spent 24 years in the electronics measurement business at Hewlett-Packard and Agilent Technologies. His career included marketing, sales, and general management of global businesses in software, systems, and services.
Prior to joining Hewlett-Packard, George spent 9 years in the Air Force as a pilot and as an Assistant Professor of Aeronautics at the USAF Academy (1976-1978). He is a Distinguished Graduate of the USAF Academy with a BS in Aeronautical Engineering, and holds an MS in Aeronautics and Astronautics from MIT.
George's passion is public policy, particularly around science and education. He is a member of the Colorado Forum, Colorado Concern, and is on the Boards of Colorado Education Initiative, Colorado Inclusive Economy, Colorado Business Round Table, Colorado Music Hall of Fame, Denver Metro Chamber of Commerce and the Denver School of Science & Technology.
George is the founder of the Institute for Science & Policy, a program of the Museum.
He loves his wife and all of his children.
---
This is our Annual Meeting pursuant to our Bylaws and is for DEPC members only (no guests).
Drinks and appetizers will be served outside on the patio and we will move inside for annoucements and the presentation.
Parking is available anywhere in the Denver Country Club parking lot. The main entrance is on the northeast side. Business attire is required. The Denver Country Club does not permit cell phone usage on the property.
---
At this annual meeting, we will be electing officers for the coming fiscal year and we have a few Bylaw changes which your Board has recommended to a vote by the Active membership. Many of the items are minor clarifications, simplifications, and conforming or cleanup matters, however a couple proposed changes are significant. Attached is a copy of the proposed (updated) Bylaws. An email was sent to Active Members explaining the significant changes. If you did not receive this email, and would like to receive it, please reach out to Stephanie at denverepc@gmail.com.