DEPC Annual Meeting (Members Only)
Date:
Thursday, August 12, 2021
Location:
Denver Country Club
Speaker:
Brian Vogt, Denver Botanic Gardens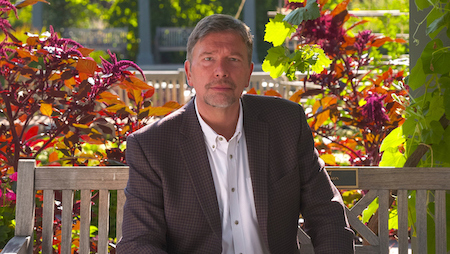 Denver Country Club, North Terrace and Denver Ballroom
1700 E 1st Avenue
Denver, CO 80218
Program:
Brian Vogt, Denver Botanic Gardens Chief Executive Officer, will give us an overview of the Botanic Gardens and the advances made during his tenure as CEO.
Presenter:
Brian Vogt has been CEO of Denver Botanic Gardens since April 2007. In that time, attendance has grown to over 1.3 – 1.4 million per year, programs have been launched to address access to food in urban areas, a comprehensive diversity and inclusion project has been integrated into daily activity, the Center for Global Initiatives was launched focusing on plant research and crop genetics, and an exhibit program has curated works by legends such as Henry Moore, Dale Chihuly, and Alexander Calder. Under his leadership, over $116 million have been raised and more than 60 construction projects have been completed including the Mordecai Children's Garden, a parking complex, the Bonfils-Stanton Visitor Center, the Greenhouse Complex, the Science Pyramid, Ellipse Garden, Steppe Garden, Sensory Garden, and Hive Garden Bistro. The capstone project of the Master Development Plan, the $40 million Freyer – Newman Center, was completed in the spring of 2020.
Brian's previous professional experience includes three Cabinet positions for the State of Colorado and President of the South Metro Chamber of Commerce. He serves as President of the Board of the American Public Gardens Association and as Board Treasurer for Plant Select. He was awarded the 2019 Cynthia Pratt Laughlin Medal for leadership in environmental protection and quality of life from the Garden Club of America. Brian is an active participant with many civic organizations in the Denver area and speaks frequently on intentional culture, regeneration, adaptation, and leadership. He holds a BA in Classical Antiquity from the University of Colorado.
---
This is our Annual Meeting pursuant to our Bylaws and is for DEPC members only (no guests).
Drinks and appetizers will be served outside on the patio and we will move inside for annoucements and the presentation.
Parking is available anywhere in the Denver Country Club parking lot. The main entrance is on the northeast side. Business attire is required. The Denver Country Club does not permit cell phone usage on the property.