DEPC Virtual Meeting: Colorado Uniform Trust (CUTC) Overview
Date:
Thursday, March 18, 2021
Location:
Virtual via Zoom
Speaker:
Carl G. Stevens, JD, AEP, AV Preeminent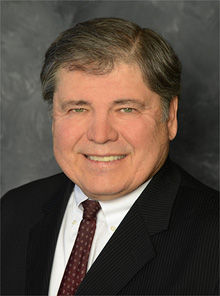 The Program:
"Colorado Uniform Trust (CUTC) Overview"
A new comprehensive statutory trust code was adopted by the Colorado General Assembly effective January 1, 2019 and applies to most trusts created before, on, or after that date. CUTC is based upon the national Uniform Trust Code promulgated by the Uniform Law Commission. The national act was extensively studied, debated, and modified by the Trust and Estate Section and the Elder Law Section of the Colorado Bar Association. This overview of CUTC will summarize the 14 parts of the new code, including a discussion of the mandatory versus default requirements, new definitions, and changes from prior Colorado trust law.
Presented By:
Carl G. Stevens, J.D., AEP, AV Preeminent, an attorney since 1975, has represented individuals, family-owned businesses and large corporations. As a litigation attorney, he successfully represented clients in multimillion dollar lawsuits and developed an invaluable perspective on the need for asset protection in today's litigious society.
Mr. Stevens practices primarily in estate planning, business succession, business entity selection planning, asset protection, trust administration, probate, and wrongful death.
Mr. Stevens frequently speaks on estate planning topics and conducts training for other attorneys and financial and insurance professionals. He is a member of various trusts and estates committees of the American and Colorado Bar Association. He stays updated by consulting regularly with other estate planning attorneys on planning issues via the Internet and at advanced planning seminars.
---
Upon registering, you will receive an email with the link to log in to the meeting via Zoom. Please retain this email. Members are invited to invite guests to attend. We do not charge for guests at this time.
---
This presentation qualifies for CPE credit in Colorado.
Learning objectives: This program is intended to inform participants on Estate Planning Issues.
​Instructional delivery method: Live instructor
CPE credits: 1 (one) hour
Field of study: Estate Planning
Prerequisites: None
Program Level: Basic
Advance Preparation: None
Program Description:
Course Registration Requirements: Click Register Now on this page or email Stephanie Hill at steph.hill@yahoo.com
Refund Policy: N/A, cost included in annual membership dues
Complaint Resolution Policy: Complaints regarding CPE programming can be submitted to DEPC, P.O. Box 370596, Denver, CO 80237 or to denverepc@gmail.com.
You are invited to email our office manager, Stephanie Hill, at denverepc@gmail.com with any questions.
Related Document(s):