DEPC Meeting: Annual Tax Update
Date:
Thursday, January 23, 2020
Location:
Denver Athletic Club, 1325 Glenarm Place, Denver, CO 80204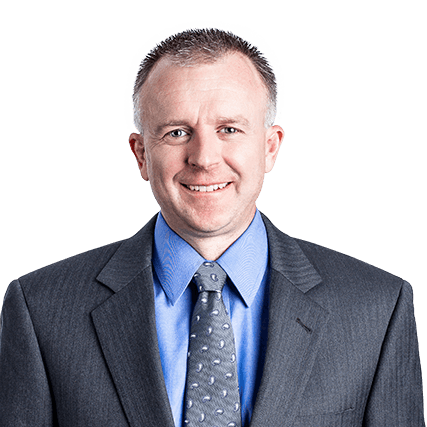 Denver Athletic Club
Centennial Room, 3rd Floor
1325 Glenarm Place, Denver, CO 80204

The Program:
"Annual Tax Update"
Presented By:
As a partner in his wealth management practice, Jeff Watkins helps clients build, preserve, and maximize their wealth. Serving as a personal CFO to individuals, families, and family offices, he provides comprehensive solutions which consider the numerous aspects of wealth accumulation, as well as its effects on business and family. Jeff has expertise in individual income taxation, estate planning, family office services, personal financial planning, and family financial counseling. His clients are predominantly high-net-worth individuals, most of whom are business executives, entrepreneurs, and families.
Jeff wants his clients to know he's in this for the long term. His goal is to develop 20-year relationships and make a meaningful and positive impact on their personal and family's financial needs. One way he tries to do this is by being direct — his clients respect that he's not afraid to have tough conversations.
Jeff has been with his firm for more than 10 years, and his proudest professional accomplishments center around three things: helping numerous young professionals develop in their careers, building meaningful relationships with great clients, and growing his wealth management practice throughout the Rocky Mountain region and beyond.
For multiple years, 5280 Magazine has recognized his team as the Best Wealth Manager in this region for CPAs. Jeff belongs to the AICPA and the Colorado Society of CPAs. He's very active in his community and his affiliations include the Denver Estate Planning Council, past board President; Anchor Center for Blind Children, board President; Children's Hospital Foundation, advisory board member; and the CU Foundation, advisory board member. He received his B.S. in accounting from Drake University and his J.D. from Georgia State University. Outside of work, he enjoys playing golf and spending time with his wife and their five children.
---
The meeting begins with breakfast at 7:30 a.m. Free parking is available in the Denver Athletic Club parking garage. Please notify the parking attendant that you are there for the meeting.
Members are invited to bring guests. We do not charge for guests at this time. Printed copies of the presentation will not be available at the meeting. A copy of the presentation will be available on the website prior to the meeting.
---
This presentation qualifies for CPE credit in Colorado.
Learning objectives: This program is intended to inform participants on Estate Planning Issues.
​Instructional delivery method: Live instructor
CPE credits: 1 (one) hour
Field of study: Estate Planning
Prerequisites: None
Program Level: Basic
Advance Preparation: None
Program Description:
Course Registration Requirements: Click Register Now on this page or email Stephanie Hill at steph.hill@yahoo.com
Refund Policy: N/A, cost included in annual membership dues
Complaint Resolution Policy: Complaints regarding CPE programming can be submitted to DEPC, P.O. Box 370596, Denver, CO 80237 or to denverepc@gmail.com.
You are invited to email our office manager, Stephanie Hill, at steph.hill@yahoo.com with any questions.
Related Document(s):