DEPC Meeting: Solutions for Tax Efficiency and Asset Location
Date:
Thursday, September 19, 2019
Location:
Denver Athletic Club Centennial Room, 1325 Glenarm Place, Denver, CO 80204
Speaker:
Ann Marie Liotta, CPA, AEP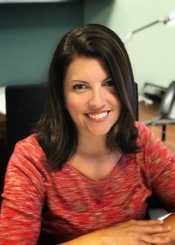 Denver Athletic Club
Centennial Room, 3rd Floor
1325 Glenarm Place, Denver, CO 80204

The Program:
"Solutions for Tax Efficiency and Asset Location"
Presented By:
Ann Marie Liotta, CPA, AEP, U.S. Wealth Strategist, Cohn Financial Group, is an engaging specialist in domestic wealth planning and a results-driven wealth and tax strategist. Her significant and sophisticated hands-on experience and technical knowledge were gained over her 20-year professional career working within large New York-based financial services businesses as well as regional Philadelphia accounting firms.
Ann Marie joined Cohn Financial Group as a Wealth Strategist. Prior to joining CFG, she worked at Lombard International for three years as their Head of Product Development and Wealth Structuring Services for the U.S. In her role at Lombard, she assisted internal and external partners with understanding private placement solutions and incorporating the solutions in existing and new wealth plans.
Prior to joining Lombard International, Ann Marie provided a full range of tax compliance and consulting services for individuals and families, where she headed up the Private Clients Services practice of Ernst & Young (EY) in Philadelphia.
Ann Marie graduated Magna Cum Laude from Rutgers College School of Business. She holds her CPA license in New York, New Jersey and Pennsylvania. Ann Marie is a New Jersey State elected official and just completed her tenure on the Board of Education in Moorestown, New Jersey.
---
The meeting begins with breakfast at 7:30 a.m. Free parking is available in the Denver Athletic Club parking garage. Please notify the parking attendant that you are there for the meeting.
Members are invited to bring guests. We do not charge for guests at this time. Printed copies of the presentation will not be available at the meeting. A copy of the presentation will be available on the website prior to the meeting.
---
This presentation qualifies for CPE credit in Colorado.
Learning objectives: This program is intended to inform participants on Estate Planning Issues.
​Instructional delivery method: Live instructor
CPE credits: 1 (one) hour
Field of study: Estate Planning
Prerequisites: None
Program Level: Basic
Advance Preparation: None
Program Description:
Course Registration Requirements: Click Register Now on this page or email Stephanie Hill at steph.hill@yahoo.com
Refund Policy: N/A, cost included in annual membership dues
Complaint Resolution Policy: Complaints regarding CPE programming can be submitted to DEPC, P.O. Box 370596, Denver, CO 80237 or to denverepc@gmail.com.
You are invited to email our office manager, Stephanie Hill, at steph.hill@yahoo.com with any questions.
Related Document(s):