DEPC Meeting: How to Avoid and What to do if Audited by the IRS
Date:
Thursday, March 28, 2019
Location:
Denver Athletic Club, 1325 Glenarm Place, Denver, CO 80204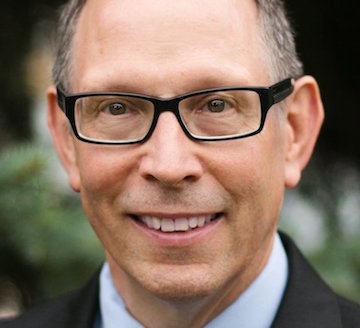 Denver Athletic Club
1325 Glenarm Place, Denver, CO 80204
Ballroom

The Program:
"How to Avoid and What to do if Audited by the IRS"
Presented By:
It is our pleasure to introduce Michael Gregory, ASA, CVA, NSA, MBA, and Qualified Mediator with the Minnesota Supreme Court, who founded Michael Gregory Consulting LLC in September 2011 and The Collaboration Effect in 2018. Mike focuses on helping resolve conflict with the IRS, negotiating winning solutions and inspiring leaders. Prior to founding his consulting firm, Mike had 28 years of experience with the IRS in a variety of capacities from specialist to executive level. During his last 11 years with the IRS, Mike was an IRS territory manager with responsibilities for up to 23 states with an emphasis in business valuation and specialist issues nationally. Mike has been working with neuroscientists for over five years and he has written 11 books focusing on IRS issues, business valuation, conflict resolution and servant leadership. Mike has a BS from Valparaiso University, a MS from the University of Wisconsin – Madison and a MBA from DePaul University.
---
The meeting begins with breakfast at 7:30 a.m. Free parking is available in the Denver Athletic Club parking garage. Please notify the parking attendant that you are there for the meeting.
Members are invited to bring guests. We do not charge for guests at this time. Printed copies of the presentation will not be available at the meeting. A copy of the presentation will be available on the website prior to the meeting.
---
This presentation qualifies for CPE credit in Colorado.
Learning objectives: This program is intended to inform participants on Estate Planning Issues.
​Instructional delivery method: Live instructor
CPE credits: 1 (one) hour
Field of study: Estate Planning
Prerequisites: None
Program Level: Basic
Advance Preparation: None
Program Description:
Course Registration Requirements: Click Register Now on this page or email Stephanie Hill at steph.hill@yahoo.com
Refund Policy: N/A, cost included in annual membership dues
Complaint Resolution Policy: Complaints regarding CPE programming can be submitted to DEPC, P.O. Box 370596, Denver, CO 80237 or to denverepc@gmail.com.
You are invited to email our office manager, Stephanie Hill, at steph.hill@yahoo.com with any questions.
Related Document(s):