DEPC Meeting: Trends in Qualified Conservation Easements
Date:
Thursday, September 28, 2017
Location:
Denver Athletic Club, 1325 Glenarm Place, Denver, CO 80204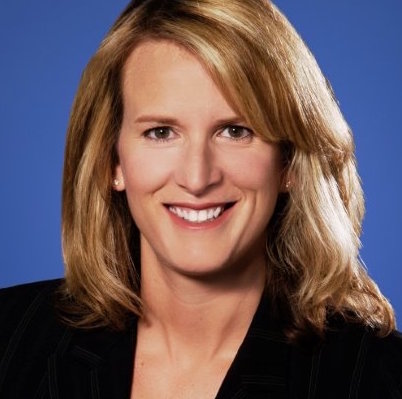 Location:
Denver Athletic Club
1325 Glenarm Place, Denver, CO 80204
Ballroom

The Program:
"Trends in Qualified Conservation Easements"
Presented By:
Melinda Beck is a shareholder of Lewis, Bess, Williams & Weese PC where she practices in the areas of conservation, real estate transactions and real property transfers. On the conservation side, Melinda assists local governments, land trusts and private landowners with purchases and donations of conservation easements throughout the United States and internationally. In her career, Melinda has completed hundreds of conservation transactions including charitable donations, purchases and bargain sales of conservation easements. She currently sits on the Conservation Defense Advisory Council for the Land Trust Alliance. Melinda also co-authored and co-edited the Colorado Coalition of Land Trusts' publication: Mineral Development and Land Conservation: A Handbook for Conservation Professionals (2008 and Revised 2011). In addition to her conservation law practice, Melinda assists landowners in general real estate transactions such as purchase and sale, leasing and lending for residential, commercial, industrial and vacant land and the transfer of mineral and water rights.
Melinda graduated with a degree in Economics from Pomona College and obtained her law degree from the University of Denver's Sturm College of Law.
---
The meeting begins with breakfast at 7:30 a.m. Free parking is available in the Denver Athletic Club parking garage. Please notify the parking attendant that you are there for the meeting.
Members are invited to bring guests. We do not charge for guests at this time. Printed copies of the presentation will not be available at the meeting. A copy of the presentation will be available on the website prior to the meeting.
---
This presentation qualifies for CPE credit in Colorado.
Learning objectives: This program is intended to inform participants on Estate Planning Issues.
​Instructional delivery method: Live instructor
CPE credits: 1 (one) hour
Field of study: Estate Planning
Prerequisites: None
Program Level: Basic
Advance Preparation: None
Program Description:
Course Registration Requirements: Click Register Now on this page or email Stephanie Hill at steph.hill@yahoo.com
Refund Policy: N/A, cost included in annual membership dues
Complaint Resolution Policy: Complaints regarding CPE programming can be submitted to DEPC, P.O. Box 370596, Denver, CO 80237 or to denverecp@gmail.com.
You are invited to email our office manager, Stephanie Hill, at steph.hill@yahoo.com with any questions.
Related Document(s):