Thriving Legacy Families: Building Resilience and Adaptability Across Generations
Date:
Thursday, January 21, 2016
Location:
Denver Athletic Club, Centennial Room
Speaker:
Kristin Keffeler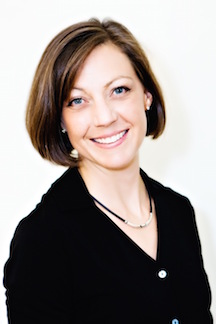 Denver Athletic Club
1325 Glenarm Place, Denver, CO 80204
Centennial Room
The Program:
Thriving Legacy Families: Building Resilience and Adaptability Across Generations
Presented By:
Kristin Keffeler, MSM, is a business and leadership coach who supports the rising generation in affluent families to build the courage to pursue their own Big Ideas by developing the business skills and life skills to successfully translate Big Ideas into reality.
Her background includes a Bachelor's degree in Human Biology and Chemistry and a Master's degree in Management with an emphasis in Public Health. She is a trained and certified professional coach specializing in human peak performance and soup-to-nuts business and idea development and implementation. As the second generation in an affluent family, and the 'next generation advisor' on many collaborative multigenerational advisory teams, she brings a unique perspective to the potential impact of the advisor-client relationship; as well as to the path that rising generation wealth holders can take to overcome 'paralysis by predecessor' and 'paralysis by possibility' to thrive in the presence of wealth.
Kristin is the co-founder of Beneficiary BootcampTM, the Dean of Family Sustainability and Empowerment with the Purposeful Planning Institute, an alumni of the 21/64 multigenerational training program and is a member of the Collaboration for Family Flourishing (an international collective of advisors and family members committed to supporting thriving families). She has been a presenter for the Family Office, the Kinder Institute of Life Planning, the Financial Planning Association, The Legacy Companies of Boston, and the Sudden Money Institute. Additionally, she is a trainer on the topic of facilitating sustainable behavior change for the American College of Sports Medicine and has presented both locally and nationally on the topics of motivational interviewing and performance coaching, the role of health on family and organizational culture, and how to support and the next generation in affluent families to thrive. She is the "Healthy and Wealthy" columnist for Entrepreneur.com, and has published articles/interviews in the Journal of Financial Planning, The Journal of Practical Estate Planning, Entrepreneur Magazine, the Denver Business Journal, and Business Altitude magazine. Kristin is also the past President of the Board of Directors for the Boulder Youth Body Alliance, a non-profit organization that helps teens become peer educators and policy advocates around issues of positive self-image and body empowerment.
The meeting begins with breakfast at 7:30 a.m. Free parking is available in the Denver Athletic Club parking garage. Please notify the parking attendant that you are there for the meeting.
Members are invited to bring guests. We do not charge for guests at this time. Printed copies of the presentation will not be available at the meeting. A copy of the presentation will be available on the website prior to the meeting.
This presentation is sponsored by:

Member survey:
There is still time to complete the member survey and give us your feedback. Please submit this short survey by December 31, 2015.
---
This presentation qualifies for CPE credit in Colorado.
Learning objectives: This program is intended to inform participants on Estate Planning Issues.
Instructional delivery method: Live instructor
CPE credits: 1 (one) hour
Field of study: Estate Planning
Prerequisites: None
Program Level: Basic
Advance Preparation: None
Program Description:
Course Registration Requirements: Respond to Evite invitation or email Stephanie Hill at steph.hill@yahoo.com
Refund Policy: N/A, cost included in annual membership dues
Complaint Resolution Policy: Complaints regarding CPE programming can be submitted to DEPC, P.O. Box 370596, Denver, CO 80237 or to denverecp@gmail.com.
You are invited to email our office manager, Stephanie Hill, at steph.hill@yahoo.com with any questions.
Related Document(s):