Venn Diagrams: The Intersection of Estate & Income Tax - Planning in the ATRA-Math
Date:
Thursday, September 25, 2014
Location:
Denver Athletic Club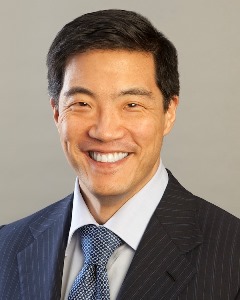 Denver Athletic Club
1325 Glenarm Place, Denver, CO 80204
Ballroom
The Program:
Venn Diagrams: The Intersection of Estate & Income Tax - Planning in the ATRA-Math
Presented By: Paul S. Lee is a National Managing Director of Bernstein Global Wealth Management, a position he assumed in 2006; he is also a member of the firm's Wealth Management Group, which he rejoined in 2008. Previously, he had been a managing director in the London and New York offices.
Prior to joining the firm in 2000 as a Wealth Management Group director, he was a partner in the Atlanta-based law firm of Smith, Gambrell & Russell, LLP. Mr. Lee received a BA, cum laude, in English and a BA in chemistry from Cornell University, and a JD, with honors, from Emory University School of Law, where he was notes and comments editor of the Emory Law Journal; he also received an LLM in taxation from Emory University. Mr. Lee was the recipient of the Georgia Federal Tax Conference Award for Outstanding Tax Student and the Ernst & Young Award for Tax and Accounting.
A frequent lecturer and panelist on investment planning and tax and estate planning, Mr. Lee has spoken at the Heckerling Institute on Estate Planning, ACTEC National Meeting, Southern Federal Tax Institute, USC Institute on Federal Taxation, Southern California Tax & Estate Planning Forum, Notre Dame Tax and Estate Planning Institute, and AICPA National Tax Conference. His articles have been published by The ACTEC Law Journal, BNA Tax Management Estates, Gifts & Trusts Journal, BNA Tax Management Memorandum, The Practical Tax Lawyer, Major Tax Planning, Trusts & Estates and the Emory Law Journal.
The meeting begins with breakfast at 7:30 a.m. Free parking is available in the Denver Athletic Club parking garage. Please notify the parking attendant that you are there for the meeting.
Members are invited to bring guests. Please remember that Members will receive a $25 discount on membership dues for each new member they refer to the Council. We do not charge for guests at this time. Printed copies of the presentation will not be available at the meeting. A copy of the presentation will be available on the website prior to the meeting.
This presentation is sponsored by:
---
This presentation qualifies for CPE credit in Colorado.
Learning objectives: This program is intended to inform participants on Estate Planning Issues.
Instructional delivery method: Live instructor
CPE credits: 1 (one) hour
Field of study: Estate Planning
Prerequisites: None
Program Level: Basic
Advance Preparation: None
Program Description:
Course Registration Requirements: Respond to Evite invitation or email Stephanie Hill at steph.hill@yahoo.com
Refund Policy: N/A, cost included in annual membership dues
Complaint Resolution Policy: Complaints regarding CPE programming can be submitted to DEPC, P.O. Box 370596, Denver, CO 80237 or to denverecp@gmail.com.
You are invited to email our office manager, Stephanie Hill, at steph.hill@yahoo.com with any questions.
Related Document(s):