DEPC Meeting: Working with the Grieving
Date:
Thursday, January 24, 2019
Location:
Denver Athletic Club, 1325 Glenarm Place, Denver, CO 80204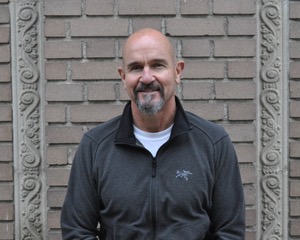 Denver Athletic Club
1325 Glenarm Place, Denver, CO 80204
Ballroom

The Program:
"Working with the Grieving"
Presented By:
Since 1992, Russ McKendry has been helping individuals, couples, and organizations discover their true identity and purpose in life. He believes that every human being has inherent worth and is capable of amazing achievements that are oftentimes obscured by just plain-old bad thinking.
Russ believes that it is time for a radical disruption of the consulting industry to shift it from a model designed primarily to get more from people for less to one that believes in the creations of cultures that enable individuals to understand themselves and what they've been created to do in life. That type of shift must come from organizational structures as well as individuals who believe that life can be lived with inspiration rather than sheer willpower – or worse, carrot and stick manipulation.
These convictions have emerged from Russ' faith in Christianity, a ThD in Biblical Counseling, certifications in Behaviors, Motivators, and Acumen sciences through Target Training International, multiple certifications in coaching, and training more nearly a hundred life and corporate coaches. More than mere theory, he has been able to validate his conclusions through corporate consulting, extensive work with the Colorado Department of Corrections, founding and directing the Denver Counseling & Coaching Center, socio-economic relief projects in Kenya, and his private counseling and coaching practices.
Russ is not a particularly impressive human specimen as he has no hair, he lost his right eye when he was eleven, and has an artificial right knee. Nonetheless, his experiences have helped him better understand what Leo Tolstoy meant when he wrote:
There is something in the human spirit that will survive and prevail, there is a tiny and brilliant light burning in the heart of man that will not go out no matter how dark the world becomes.
---
The meeting begins with breakfast at 7:30 a.m. Free parking is available in the Denver Athletic Club parking garage. Please notify the parking attendant that you are there for the meeting.
Members are invited to bring guests. We do not charge for guests at this time. Printed copies of the presentation will not be available at the meeting. A copy of the presentation will be available on the website prior to the meeting.
This meeting is sponsored by:
---
This presentation qualifies for CPE credit in Colorado.
Learning objectives: This program is intended to inform participants on Estate Planning Issues.
​Instructional delivery method: Live instructor
CPE credits: 1 (one) hour
Field of study: Estate Planning
Prerequisites: None
Program Level: Basic
Advance Preparation: None
Program Description:
Course Registration Requirements: Click Register Now on this page or email Stephanie Hill at steph.hill@yahoo.com
Refund Policy: N/A, cost included in annual membership dues
Complaint Resolution Policy: Complaints regarding CPE programming can be submitted to DEPC, P.O. Box 370596, Denver, CO 80237 or to denverepc@gmail.com.
You are invited to email our office manager, Stephanie Hill, at steph.hill@yahoo.com with any questions.
Related Document(s):